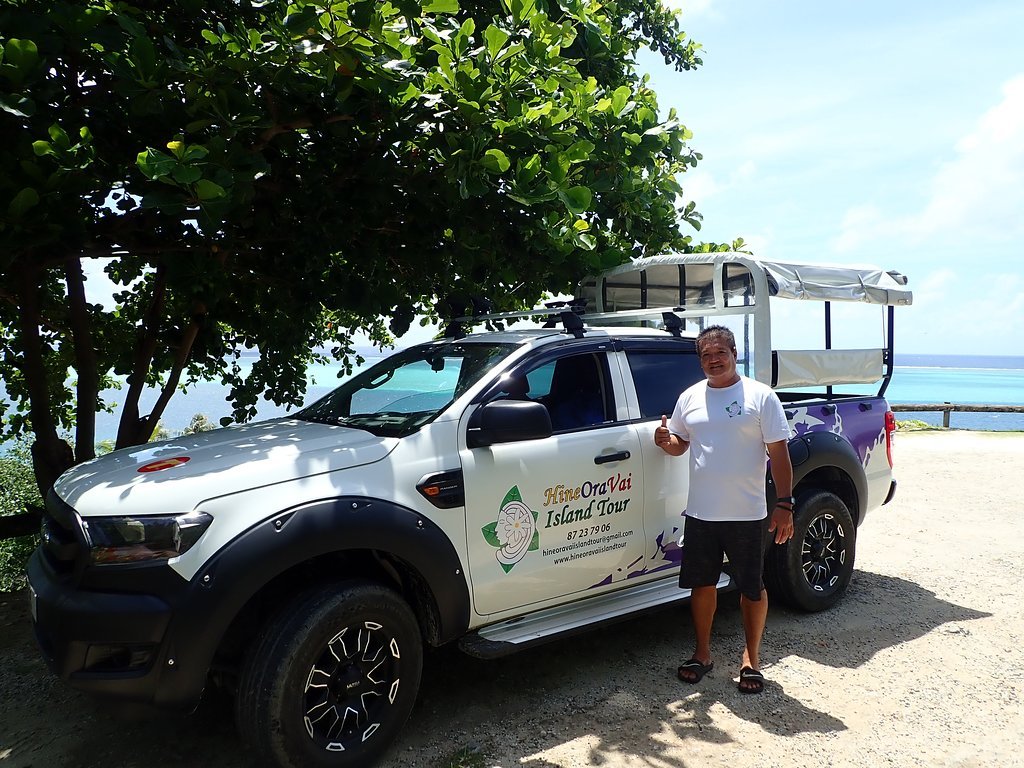 Ia Ora na (hello) ! I am Henri, your guide on Huahine. It is my pleasure to share with you our customs, our legends and our culture. Jovial and enthusiastic, I will take you to the most beautiful sites of my precious native island, Huahine. I hope we will meet soon ! Nana (goodbye) !
Very attached to my island and with a limitless sense of sharing, I wanted to give everyone, no matter where they come from, the opportunity to live an immersive experience in my company. With HineOraVai Island Tour, I seek only one thing: to touch the heart of my visitors so that Huahine leaves its mark in their memories.
Created in 2016, HineOraVai is the combination of my 3 daughters' names: Hinemoerau, Hereora and Anavai. Family and friends are the pillars of my life.