If you want to discover the Authentic island of Huahine, HineOraVai will offer you the perfect tour ! Live an UNFORGETTABLE immersive experience with your guide, Henri, a Polynesian professional and native of the island.

Tour available every day
Duration: 4 hours
Morning schedule : 9:00 am – 1:00 pm
Afternoon schedule : 1:30 pm – 5:30 pm
Tour Overview:
Visit of the must-see sites such as the ancestral fish traps, the sacred blue-eyed eels
Visit of the HineOraVai sites
Tour available under conditions
Duration: 7 hours
Schedule: 9:00 am – 4:00 pm
Tour Overview:
Visit of the must-see sites
Visit of the HineOraVai sites
Lunch
Traditional activity
Henri will make you discover the Polynesian culture and traditions : all the splendor and authenticity of Huahine, its riches, agriculture and vanilla, crafts, stories and legends, sacred eels with blue eyes, the shell museum and panoramas.
A wreath is offered to the women at the start of the tour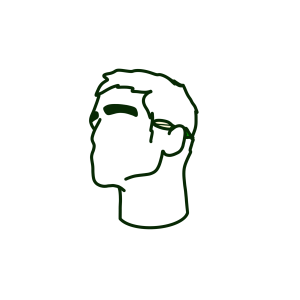 A Tahitian tiare is offered to the men who will wear it in their ear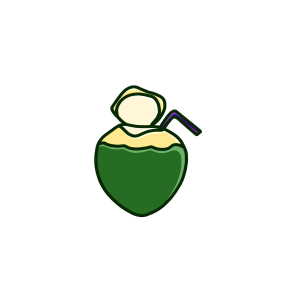 Tasting of fresh coconut juice, coconut flesh and seasonal fruits
Fresh water available during the tour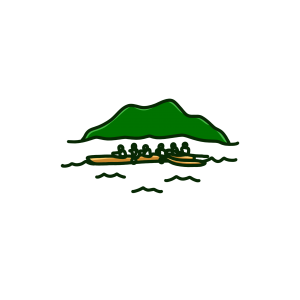 Immersive experience with an initiation to va'a (rowing) or other
The Most Amazing Experience! What an absolutely amazing tour! You could not ask for more! Henri was an incredible guide who was so informative, friendly, fun and knowledgeable! His wife and daughters made the most delicious food and were so kind inviting us into their home. Their son-in-laws played Polynesian music at lunch and that was such a nice touch. Everything was superb. I can't say enough about how great this experience was. We will come back just to do this tour again! By the end of the day, we felt we had a new friend here in Huahine. Thank you Henri!
Andrei-Lucian A
08/05/2023
A truly special experience!!! An unforgettable experience in which we learned so many beautiful things about this amazing island, but above all we enjoyed an afternoon with Henri and his beautiful family.Thank you, Henri, for this unique experience!
Expérience inoubliable L'excursion est faite de main de maitre par Henri.Un vrai passionné d'une gentillesse incroyable qui vous transmet avec émotion la culture et l'histoire de son île.Nous avons passé une journée extraordinaire, entre la culture polynésienne, la culture de la vanille, la découverte des temples, les anguilles sacrées aux yeux bleue....Et au final un repas passé chez lui préparé par sa femme, un vrai régal de plats locaux.Merci Henri
Expérience a ne pas manquer Encore un grand merci a Henri pour cette journée mémorable!!! Tout était parfait, accueil avec couronnes de fleurs, fruits frais a déguster, et présentation de cette magnifique île. A faire absolument
Lovely Tour My husband and I took a lovely full day tour of Huahine Island with Henri on February 20, 2023. This was such a unique experience and an opportunity to share a meal with Henri and his lovely wife. We learned to make a flower head wreath which was a fun activitiy. Henri was a wonderful, knowledgeable and thoughtful guide. We'll treasure the memories.
Une excursion incroyable Une expérience incroyable de découvrir les traditions et les meilleurs spots grâce à Henri qui est une personne extraordinaire !!Sa gentillesse et sa passion de partager sa culture nous ont conquis !! Un immense merci à toi Henri 🙏🏻🤙🏻
Un émerveillement Bonjour, je te recommande a 200% la sortie en 4x4 avec Henri de HineOraVai Island Tour. Une journée fantastique, un accueil avec des couronnes de fleurs réalisées par son épouse, un tour de l'île avec de multiples visites et pour finir un excellent repas partagé chez lui avec sa famille, accueil chaleureux avec cocktail, une très belle table, avec divers plats un délice, ❤️et une initiation au Va'a ou tressage, Une journée inoubliable. Henri family, Mauruuru roa. ❤️🌺Jeannette et Christian
Huahine authentique, merci à Henri et sa famille Rencontre marquante à jamais avec Henri et sa chaleureuse famille ! Tout au long de la visite de l'île en 4x4, Henri a su nous partager son amour pour sa culture, ses ancêtres, dans une ambiance chaleureuse et décontractée. Nous avons notamment découvert la fertilisation des fleurs de vanille, les anguilles sacrées, et tellement …..Nous avons adoré l'accueil de sa famille : nous avons appris à réaliser le thon coco, dégusté une multitude de plats polynésiens (Nui sa femme adorable est une cuisinière hors pair) accompagnés par la musique jouée par ses amis et gendres. L'atelier couronne de fleurs était très sympa, nous étions tellement bien que nous sommes repartis assez tard !Expérience à faire absolument !
A faire pour découvrir Huahine Expérience inoubliableHenri est très professionnel tout en étant proche de vous.Il vous fera découvrir sa superbe île avec une multitude d explications.Merci également a son épouse qui nous a accueilli a bras ouverts.Nous avons découvert avec eux la fabrication de couronne de fleurs, coupe a fruits, ainsi que la savoureuse cuisine polynésienne.
Simplement génial Un tour merveilleux un repas délicieux en musique, la découverte du tressage des couronnes avec cette famille géniale
Any doubts ? Find out now !